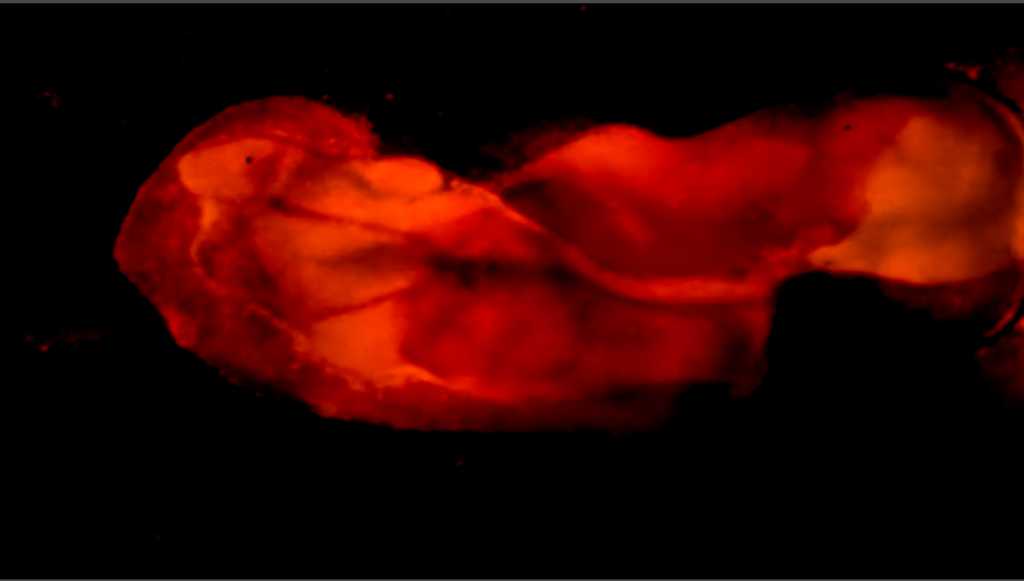 AT/CAN 2021, col, 7 min
music: Sophie Trudeau, soundmix: Timothy Herzog, supported by: iff Innovative Film Austria, Wien Kultur, produced by: Michaela Grill, Sophie Trudeau
Scientific films from the 1920s are transformed into kaleidoscope of contemporary images.
under the microscope ist ein Projekt mit wissenschaftlichen Filme aus den 1920er Jahren. Das Interessante an diesen historischen Dokumentationen über wissenschaftliche Themen war für mich, wie wenig sich die Abbildungsgewohnheiten dieses Genres verändert haben. Während man beim Sehen eines Spielfilms meistens recht einfach eine Epoche zuordnen kann, in der der Film gemacht wurde, ist das beim wissenschaftlichen Film kaum möglich. Diese Zeitlosigkeit hat mein Interesse geweckt. Zellteilung in Nahaufnahme, Pilzwachstum im Zeitraffer, Pollendistribution, Blutenentfaltung in Zeitlupe sind abgesehen von ihrem inhaltlichen Interesse auch visuell interessante Bewegtbilder. Die Abwesenheit von Sprache verstärkt die Wirkung und lässt die Bilder an sich mehr sprechen und ermöglicht eine andere Betrachtung.