Cinémathèque québécoise, Salle Norman-McLaren
Sept 2nd – Oct 30th, 2022
A voice glides along the desolate territory of South Georgia, a British island lost in the Atlantic Ocean, off the silent, nearby continent of Antarctica. Far beyond the imaginary that surrounds these sprawling white, mysterious lands, we are reminded that this was the site of the murderous whaling industry whose ruins still litter the rocky shores.
Austrian multidisciplinary artist Michaela Grill introduces an open dialogue between creation and investigation. In her medium-length documentary Antarctic Traces (2019), we are struck by the stark contrast between the devastating impacts of seal hunting and whaling and the captivating beauty of the images. The vivid depiction of these landscapes clashes with the archived images, maps, films, and photographs that bear witness to how animals and nature have been exploited on the territory. Humans continue to claim ownership not only of this land but also of its resources and the living beings who call it home. The outcome is a story caught between violence against—and admiration for—these magnificent mammals, now perished, and at the silent stretches of land that welcomed their remains.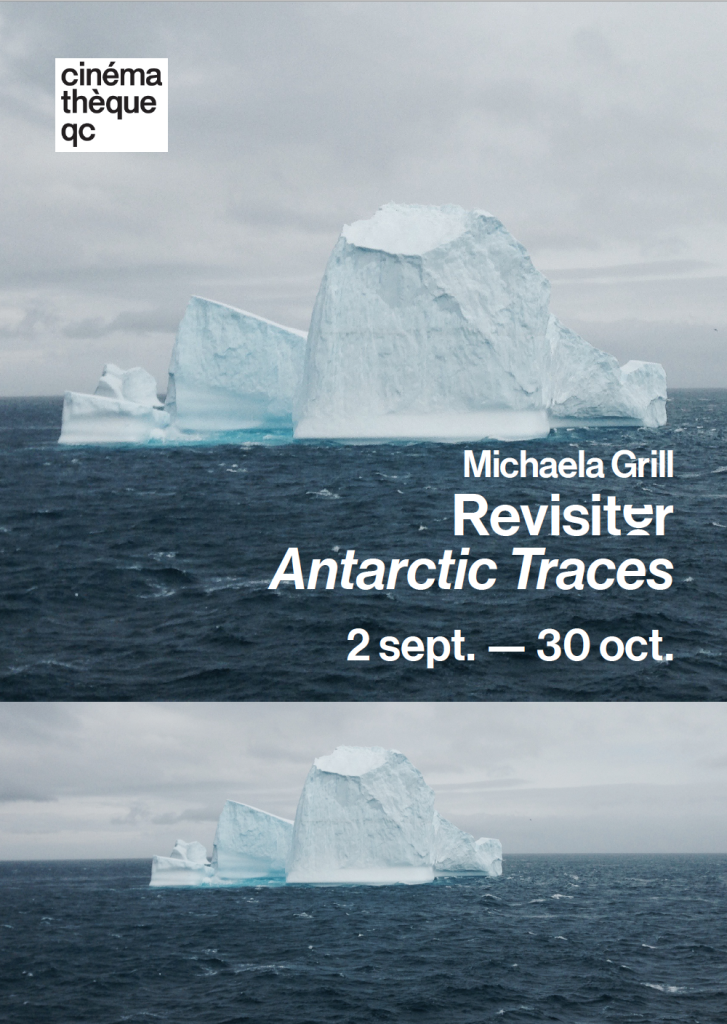 Antarctic Traces Revisted
"The real voyage of discovery consists not in seeking new landscapes, but in having new eyes." Marcel Proust
The first thing that comes to mind when you think about Antarctica is endless, wild landscapes of ice and snow. An uninhabitable continent refusing to be colonised and only the most adventurous men could withstand nature. It is a lesser known fact that besides the heroic explorations in the name of science, the industrial exploitation of the region happened on a great scale. The film Antarctic Traces focuses on this exploitation and recounts the story of whale hunting in South Georgia in a multi-layered narration built from historical sources. The exhibition whose center piece the film is, disentangles some of the strands of the film and allows thereby for a deeper understanding. The focus is on traces humanity has left behind and asks questions about our relationship to this remote wilderness or more generally about our interactions with nature. (M.G.)
Artist Michaela Grill invites close collaborators to perform for the opening of her exhibition Antarctic Traces Revisited. Elizabeth A. Vajagic, Steve Bates and Nick Kuepfer were all involved in the creation of the medium-length film at the heart of the installation, Antarctic Traces (2019): the first gave her voice to the narration, the second recorded the sound and the latter composed the soundtrack. A double musical performance emerges where the sounds of electronic instruments mingle with the silence of archives and landscapes.
September 2nd, 2022, 7:00pm
Next Wednesday Oct 19 at 6pm I will be at the Cinematheque for a guided visit and open question and answer session! Come and let me know what you think and chat with me about Antarctica, the ice, whales, industrial ruins, our interaction with nature or whatever else you feel like. I'd be happy to see you!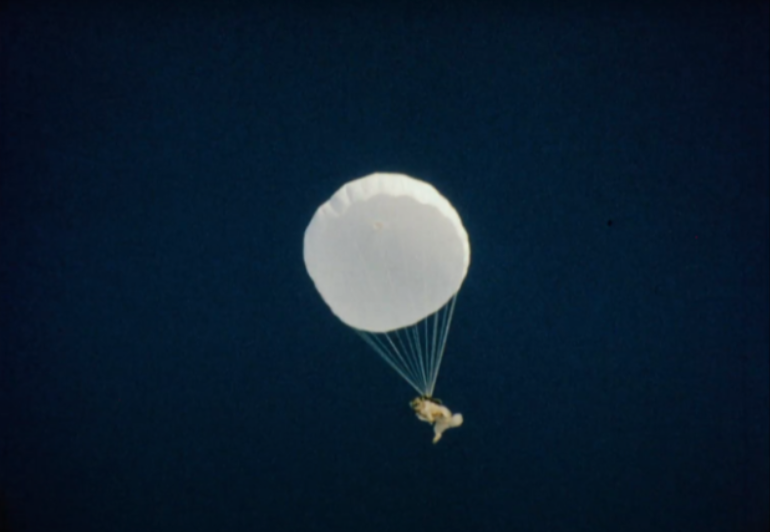 Exhibtion views: